Masa untuk update cerita basi.
Kisah si Merah dan si Putih yang makan malam bersama sama di PICC.
Dalam 2 minggu lepas, a day after my short case.
Warning
: There will be a lot of photos below, about 40+.
If your internet connection is slow just like mine, huh, please bear with it.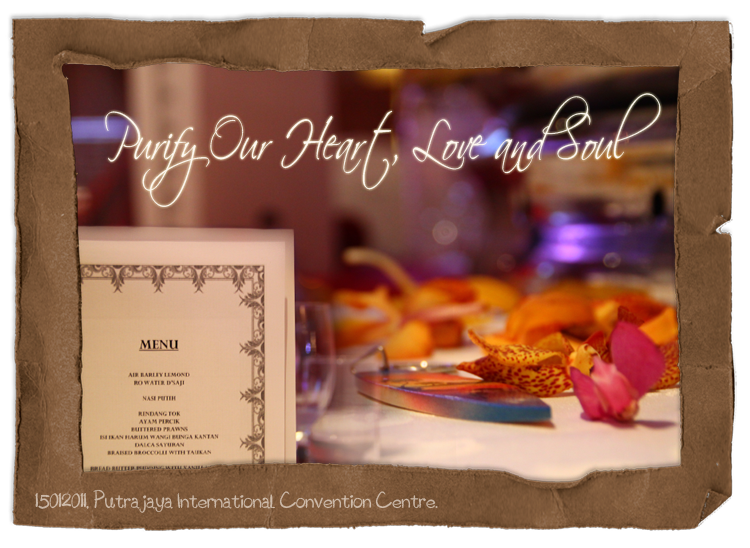 With red and white as the theme.
And I know my indoor photography skill is really sucks.
I didn't edit much, malas, just brighten some pictures.
Terima je lah eh :D
Mesti beliau sangat suka saya letak gambar solo dia as the opening picture of the day.
Suka tak Ijan? Haha.
Selepas dikomen muka ketatnya beberapa ketika dahulu,
Terus hari tu beliau cuba memaniskan muka extra sugar pada saya, eh pada camera saya.
And sila fokus pada baju putihnya.
Beinspirasikan Mr T.O.P, Cik Ijan gigih menjahit satu satu button warna warni di serata bajunya.
Menangis terharu lah Encik Choi kalau tengok nih.HAHAHA.
Si gadis cantik Zatil :)
Mereka berdua kalau tak bergaduh sehari, itu pelik.
Dan kadang kadang saya pun join diorang jugak.Huhu.
Selamat mengharungi dua bulan bersama sama dengan gembira ye.
Mardi & Faizah.
Siti & Ira.
Yeay, itu saya!
Walaupun wajah saya di out of focus kan.
Sampai hati awak Gojess focus kat orang lain.Huhu.
Mijah, Fizah, Shalisha, Sugan, Siti.
Sorry salah focus! Ahahaha.
But you're still gorgeous, double S.
My favourite dessert.
Puding roti
.
Fizah.
Tak pasti dia perasan, atau buat buat tak perasan atau memang tak perasan XD
The final year students.
Friends, we will be there too, in two years time! InsyaAllah :)
Fany Fany Tiffany!
Saya harap saya rajin bergerak mencari better angle.
Tetapi makanan depan mata lagi menarik la pulak kan :P
Obviously tino lah.Haha.
Pemfokusan terhadap bukan watak utama.
Faizah & Qeeda.
Oh Qeeda, melihatkan wajah awak sebegini,
Buat saya tak sabar sabar nak upload gambar paling natural awak.Hehe.
Yeay yeay saya ada lagi.
With Shiro.
The King and The Queen of the night.
Kak Nad memang anggun lah.
Shashi, Mardi, Ira, Wae, Faizah
Us. Again.
Sesi show off kasut 10 inch masing masing.
Tak ter join la pulak angkat kaki sama. Ahah.
The housemate, Siti & Siti.
I love the view and angle.
Unfortunately, no one smiling at my Gojess.
People with the Queen.
Kami tanpa secalit warna merah.
Kan dah ala ala white angels tanpa unsur red devil langsung.
Kiko sedaya upaya menahan nafas.Wakaka.
Mardi & Kiko.
The Queen and The Queen Wannabe.
Hahaha. Ampun Qeedo!
Danis & Kiko.
The sweet, innocent sister of mine.
Uhh. Okay tipu je.
Kesian saree Shali jadi mangsa -_-"
Adik Mardiyah & Kakak Mardhiah.
Mereka mempunyai impian rocking on the stage.
Drama Queen!
Sesi mengambil gambar bajet magazine photoshoot.Haha.
Madi, dalam banyak banyak gambar, I like this one the best.
Oh, ada satu gambar when you sexily posed on the couch.
It has better angle and color.
Ada berani mahu saya upload?Hahaha.
And I love it :)
Di kala semua orang sudah selamat kembali ke kolej.
Manusia manusia ini masih berdrama di depan PICC -_-"
Layan je lah~
Wahhhhh.
Tak sangka saya mampu letak caption pada semua gambar.
Tahniah Wae! Chukahae.
Tapi saya tak banyak ambil gambar bersama orang lain la.
Sebaik ada dua tahun lagi untuk berdinner.
The next post gonna be about,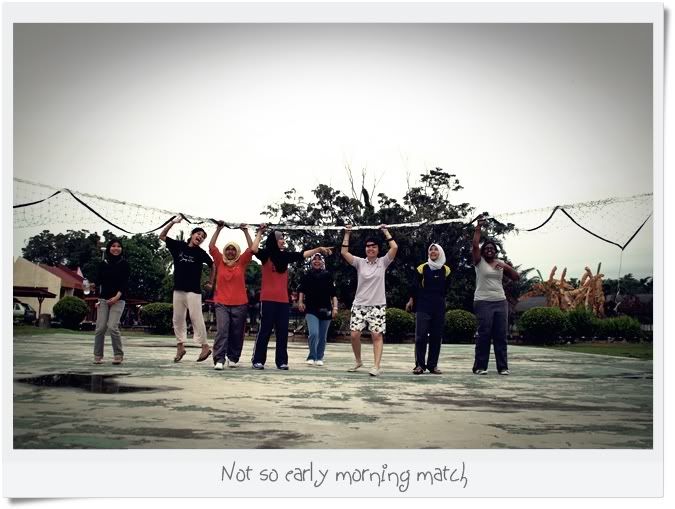 or this one,
or perhaps, this one,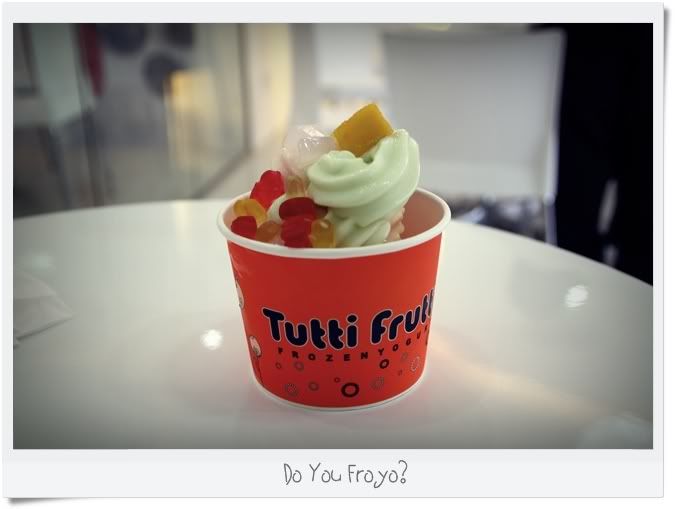 or maybe all of three.
Tengoklah tahap kerajinan yang wujud dalam diri.
Cuti seminggu!
Dah lama saya tak cuti panjang.Kasihan.
Mahu jumpa teman teman jauh tapi dekat di hati
dan siapkan "proposal" before tuesday!
Don't Go Home performance
GD comellllll!
Bye!
Love the Snow White theory by Kim Joo Won,
Snow White is an upper class woman,
who taking care of the 7 dwarf that were neglected by society,
After she was kissed by an upper class man,
she abandoned the dwarfs.
Kejam punya point of view.Haha.