Assalamualaikum! Hari ni berkongsi resepi lagi ya tuan puan.
Tak dapat keluar makan fancy fancy, kita guna je lah bahan yang ada di dapur untuk memenuhi kemahuan perut yang senantiasa memberontak. Fret not, my weight is still the same since Ramadhan. Walaupun rasa lemak dah bertempek tempek merata tempat, ah pedulikan.
Mari kita teruskan.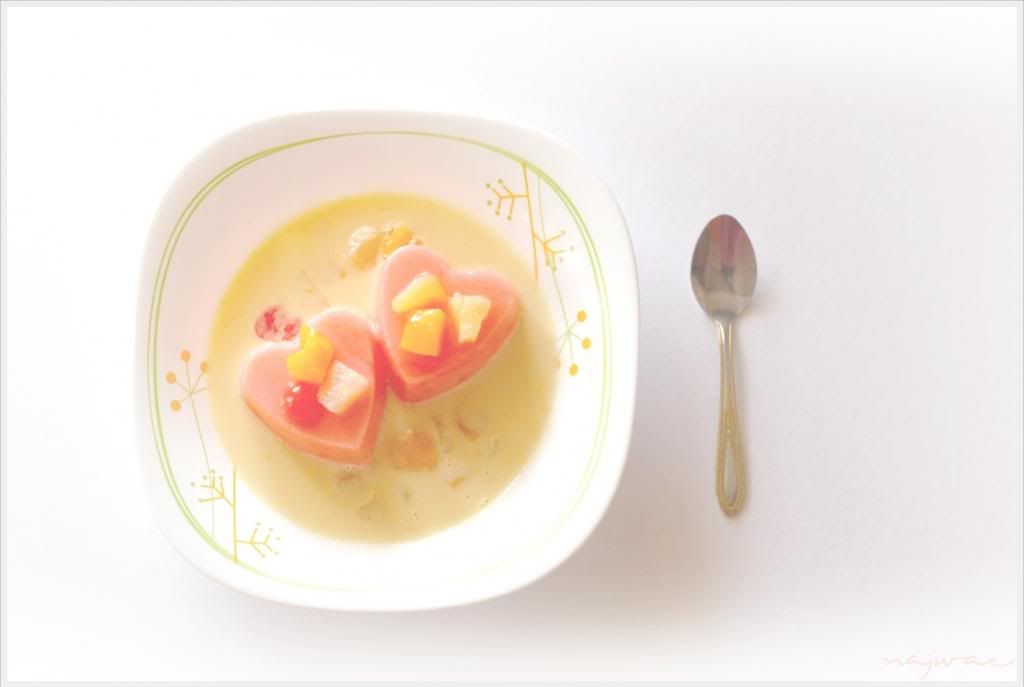 Puding Buih. Selalu rasa bila balik kampung je. Kadang kadang dalam bentuk watermelon slices. Originally, takde fruit cocktail bagai, saja tambah rasa meriah. Rasa dia? Hmm, agar agar yang ada buih buih halus. Macam makan buih lah! It consist of agar agar part and egg foam. Please use your wild imagination :P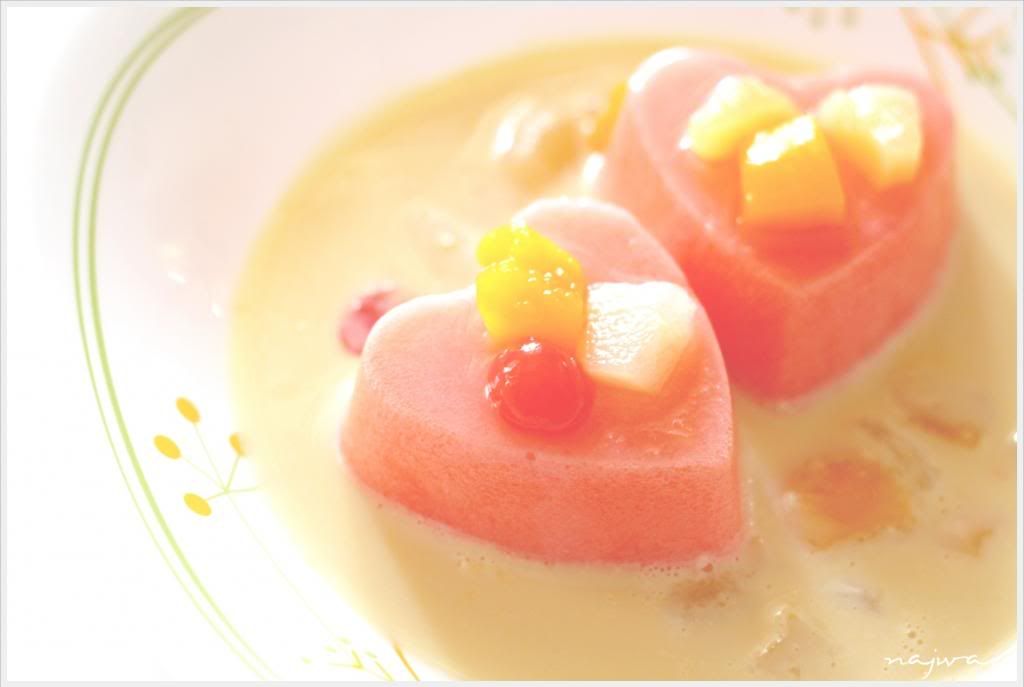 Close-up. See, those tiny bubbles? But mine was not that perfect. It should have more and tinier bubbles until you don't really taste the agar. So it would be smooth, soft and fluffy..? Haha. This was second try honestly. The first try, my puding split in two layers; agar and foams. Tasted okay though, but it's never meant that way. Usaha tangga kejayaan they say, I made it kahkahkah poyo sungguh.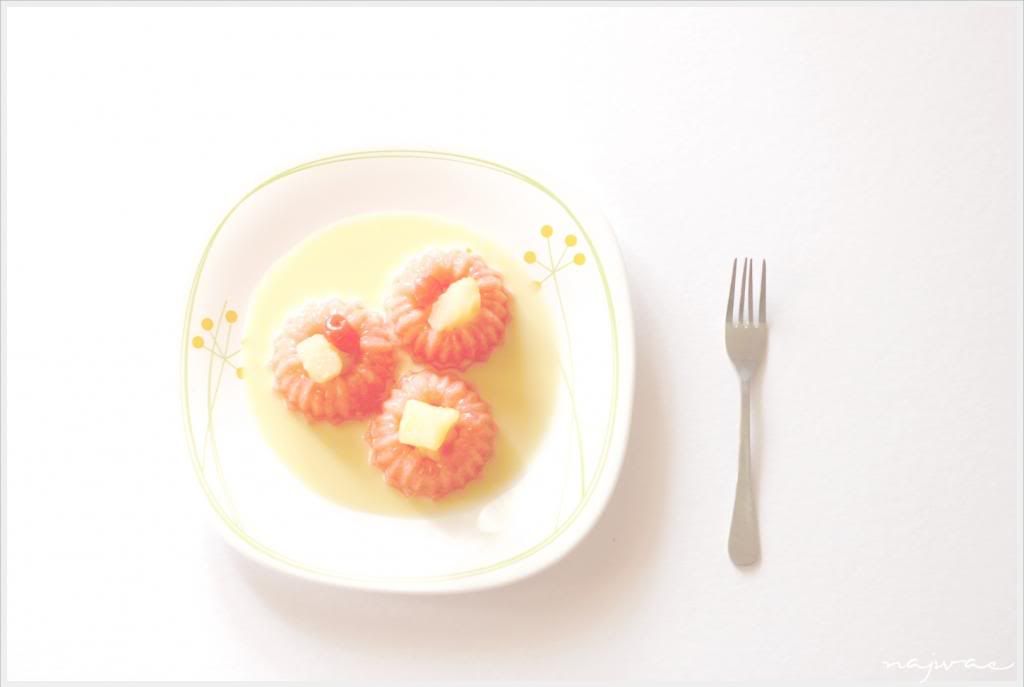 Here is the
recipe
:)
Just follow the tips. If you mix hot agar into the egg too soon, they just wont mix. Let it cool for a moment (until body temperature perhaps). Try it, you won't regret :)
Ahh ngantuk. It's only 1 am. What sorcery is this?
Nite. Salam!